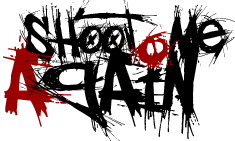 Fonction :
Rédacteur
Ville :
Aye
Age :
20
E-Mail :
antoine_champion@hotmail.be
Profil :
Salut à tous,

Moi c'est Antoine et c'est avec grand plaisir que j'intègre l'équipe de Shoot me again! Je serai là pour apporter une touche moins métal au site (que ce soit du hard rock aux limites de la pop) avec ma touche personnelle. J'ai fait de la musique ma passion depuis que j'ai commencé la guitare il y a cinq ans d'ici et ai entrepris des études en communication pour devenir journaliste musical pendant un an avant de me rétracter il y a peu. Intégrer cette équipe est donc une grande chance!!!

A bientôt pour de nouvelles chroniques, reviews...

Antoine
Playlist :
Foo Fighters

AC/DC

Led Zeppelin

The Beatles

Ozzy Osbourne

Joe Bonamassa

Slash

Jimmy Hendrix

The Doors

Metallica

Les Fatals Picards

Et beaucoup d'autres!!
DERNIERES PARTICIPATIONS
DERNIERES CHRONIQUES
18-05-2013 : The One You Know Too Well - Very first
08-05-2013 : Fuzzy Seven - No Pity
21-04-2013 : Driving Dead Girl - I think the drums are good
20-04-2013 : Electric Bazar Cie - Seamen and travellers
13-04-2013 : Lieutenant - We have souls
... Voir la liste des 34 chroniques de Antoine