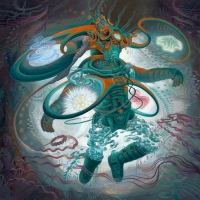 27-09-2012.
08:46.
Un album en deux temps pour Coheed and Cambria
Coheed and Cambria vont sortir un double album conceptuel. le premier volume,

The Afterman: Ascension

, sortira le 9 octobre


The Afterman: Descension

, sortira quant à lui en février 2013.

Tracklist de

The Afterman: Ascension

:
01. The Hollow
02. Key Entity Extraction I: Domino the Destitute
03. The Afterman
04. Mothers of Men
05. Goodnight, Fair Lady
06. Key Entity Extraction II: Hollywood the Cracked
07. Key Entity Extraction III: Vic the Butcher
08. Key Entity Extraction IV: Evagria the Faithful
09. Subtraction

Le morceau

The Afterman

s'écoute sur le site de Rolling Stone.

Coheed and Cambria joueront au Vk* à Bruxelles le 4 novembre.

Elodie

27-09-2012